Certified Industrial Simulation Product Designer
Certified Industrial Simulation Product Designer
Certified Industrial Simulation PRODUCT DESIGNER is ideal for students or individuals working in or seeking to work in Design simulation that helps manufacturers verify and validate the intended function of a product under development, as well as the manufacturability of the product. It is also ideal for university students and professionals as a capstone or standalone achievement to increase workforce readiness in product designer.
– Perform reverse engineering processes and techniques through the digitizing scanning methods
– Familiarize with optimization process using CAE tool
– Generate CAD model from scanned data/CMM
– Trainees will be able to demonstrate simulation driven design method and approach in additive manufacturing for industrial products.
– knowledge in conceptual design and engineering design for industrial products with additive manufacturing process.
– Manipulate CAD data for Rapid prototype
– Perform prototyping and rapid tooling operations in the production of new products
R&D Engineer, CAE Engineer, Mechanical Engineer, Manufacturing Engineer, Design Engineer, Assistant Engineer, Assistant Designer & Supervisor.
German Malaysia Institute
COMPUTER AIDED INDUSTRIAL DESIGN
Duration: 2 Days
SIMULATION DRIVEN DESIGN
Duration: 2 Days
Advanced Simulation Engineering
Duration: 4 Days
PROGRAM 1: COMPUTER AIDED INDUSTRIAL DESIGN (2 Days)
Innovation designers, architects, and digital artists need to create, evaluate and visualise designs faster than ever before. Visualisation of designs with a 3D conceptual rendering environment empowers designers to swiftly create and evolve photorealistic visualisations of forms.
– Introduction
– Creating Geometry (Sketching, Curves, Surface, PolyNURBS)
– Modifying Geometry (Modify, Deform)
– Analysing Geometry
– Dimensions
– Rendering and Animation
PROGRAM 2: Simulation Driven Design (2 Days)
Simulate at the speed of design! Simulation enables design engineers, product designers, and architects to create and investigate structurally efficient concepts quickly and easily. Leverage on the power of optimization as a key driver for innovation and help your company meet quality, cost and time to market targets.
COURSE CONTEXT - ALTAIR INSPIRE
– Introduction
– Model Setup
– OptiStruct Analysis
– Connections
– SimSolid Analysis
– Geomtery Creation and Model Simplification
– Topology Optimisation
– PolyNURBS
COURSE CONTEXT - ADVANCED INSPIRE
– 2.5D Skecthing
– Topography Optimisation
– Gauge Optimisation
– Fastener Optimisation
– Lattice Optimisation
PROGRAM 3: ADVANCED SIMULATION ENGINEERING (4 Days)
Advanced simulation helps designers to predict the performance of their design more accurately by considering multiple influencing factors. Use nonlinearity  methods to predict model behaviour, consider dynamic and thermal responses of your design, and ensure the manufacturability of your design even before building a prototype.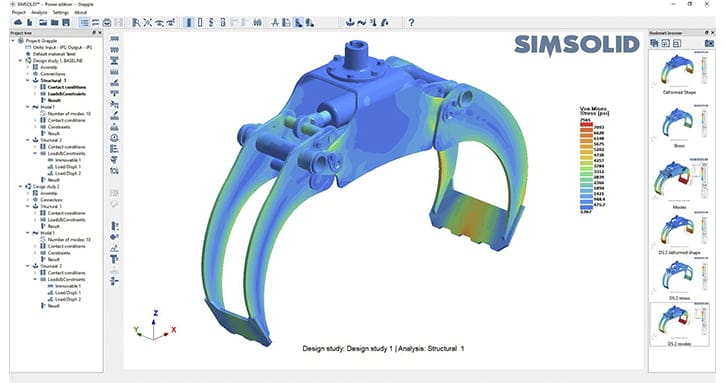 COURSE CONTEXT - SIMSOLID
– Altair SimSolid Introduction
– Modal Analysis
– Processing Design Geometry
– Connections
– Structural Linear Analysis
– Post-Processing
– Design Studies
COURSE CONTEXT - ADVANCED SIMSOLID
– Loads and Boundary Conditions
– Structural Non-linear Analysis
– Dynamic Analysis
– Thermal Analysis
– Post-Processing
– Capstone Project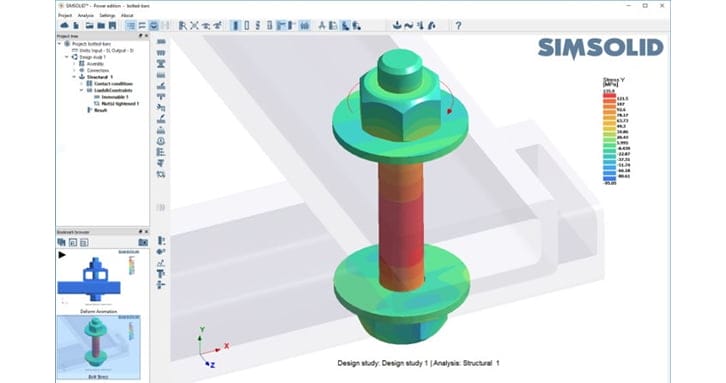 COURSE CONTEXT - INSPIRE MOTION
– Introductions to motion simulations
– Handling CAD geometry
– Ground Parts & Rigid Groups
– Joints & Couplers
– Analysis, Animation, & Plotting Results
– Motion Setup
– Tracers
– Inspire Structures & Motion Simulation
IN COLLABORATION WITH Altair & German Malaysia Institute (GMI)