The HandySCAN 3D  | BLACK Series technical specifications make it the reference in high-end, portable 3D measurement technology. 
The SILVER Series is part of the HandySCAN 3D™ line-up, the industry standard in portable metrology-grade 3D scanners.
The Go!SCAN 3D is our fastest, user-friendly handheld 3D scanner. A powerful tool during the product development phase, the Go!SCAN 3D quickly measures any complex surface making it possible to "get it right" the first time. 
The EinScan Pro HD provides high-quality 3D scanning with improved efficiency.
The truly portable and versatile handheld 3D scanner for high-precision results
Based on hybrid structure light technology of LED and invisible infrared light, EinScan H is making human face scanning more comfortable without strong light.
The EinScan HX Reverse Engineering Design Bundle provides hybrid blue laser and LED light scanning for a wider range of object size compatibility.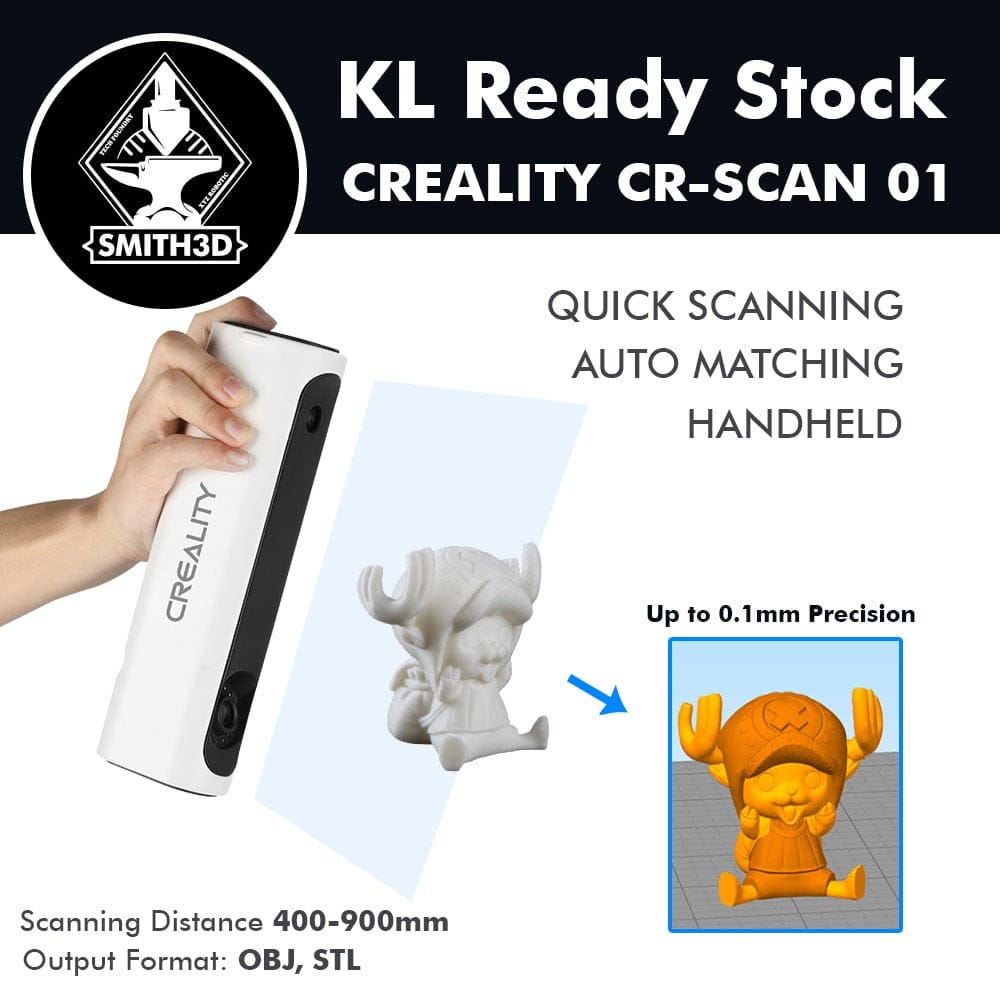 Creality CR-SCAN01 3D modeling scanner adopts intelligent wide-range alignment algorithm to ensure automatic matching, there is no need to manually mesh alignments, calibrate or use marker points.