3D PRINTER FILAMENTS & accessories
3D PRINTER FILAMENTS & accessories
Diameter: 1.75MM
Tolerance Level: ±0.02MM
Print Temperature: 190-220°C
Print Speed: 40-60mm/s
Easier print and smoother surface than normal PLA. Stronger than normal PLA as it has toughening additives added into it
Silk Like — Gorgeous Silk Finish. eSUN Silk PLA 3D Printer Filament Vacuumed Sealed With Desiccant.
Easier print and smoother surface. Neat winding, less tangling issue. Less warping and sticks to bed better. Anti-Moisture Formulation. Longer Lasting. Low gloss without Carbon Fiber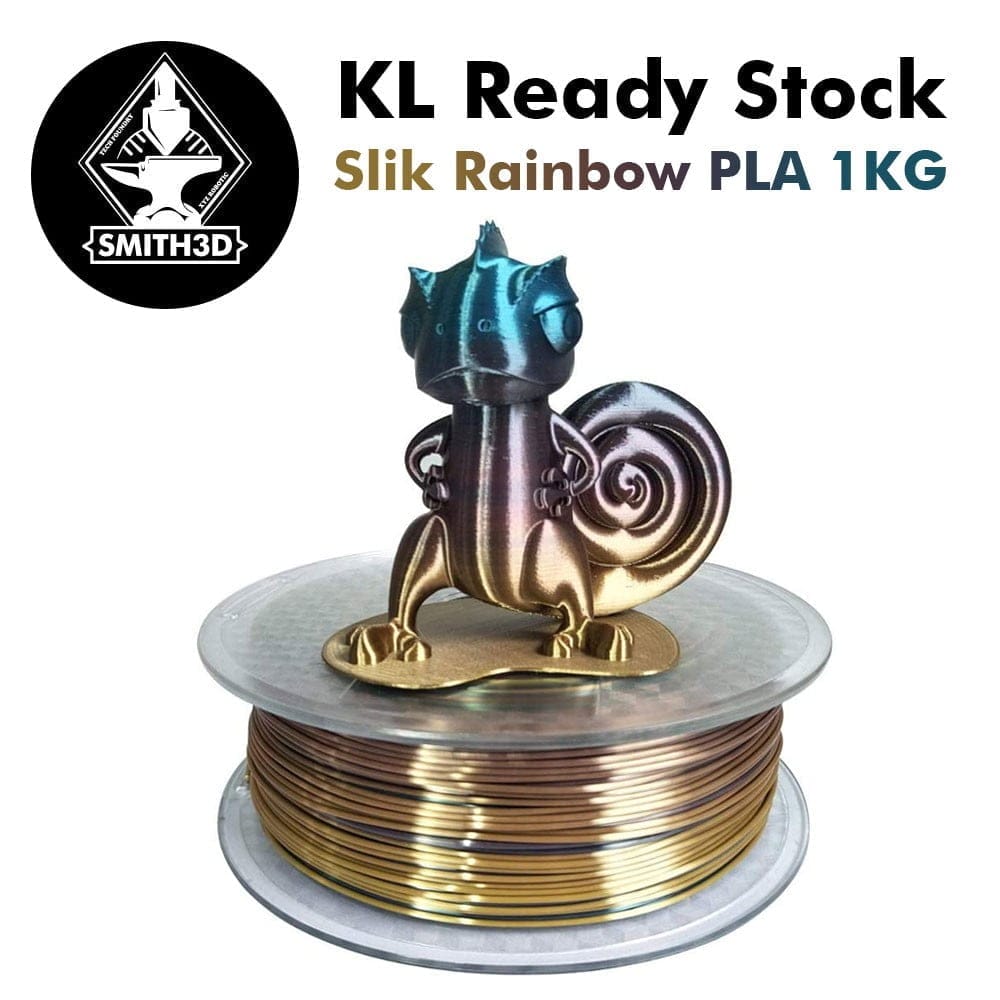 No polishing needed, printing at a high detail results in a beautiful finish.
Highlight silk pla filament multicolored color. 
The 1.75mm Metal-Filled Filament from Smith3D features a metal powder infused within the filament, which provides a metallic finish. 
Wood 3D Printer Filament. 1KG Spool. Vacuumed Sealed With Desiccant. After printing with the wood texture.
Smith3D Marble is a PLA composite filament which achieves a spotted marble-like effect. 
Carbon Fiber is a stronger, sturdier and more dimensionally stable version. Printed products are with excellent surface quality, lower shrinkage and ease of printing.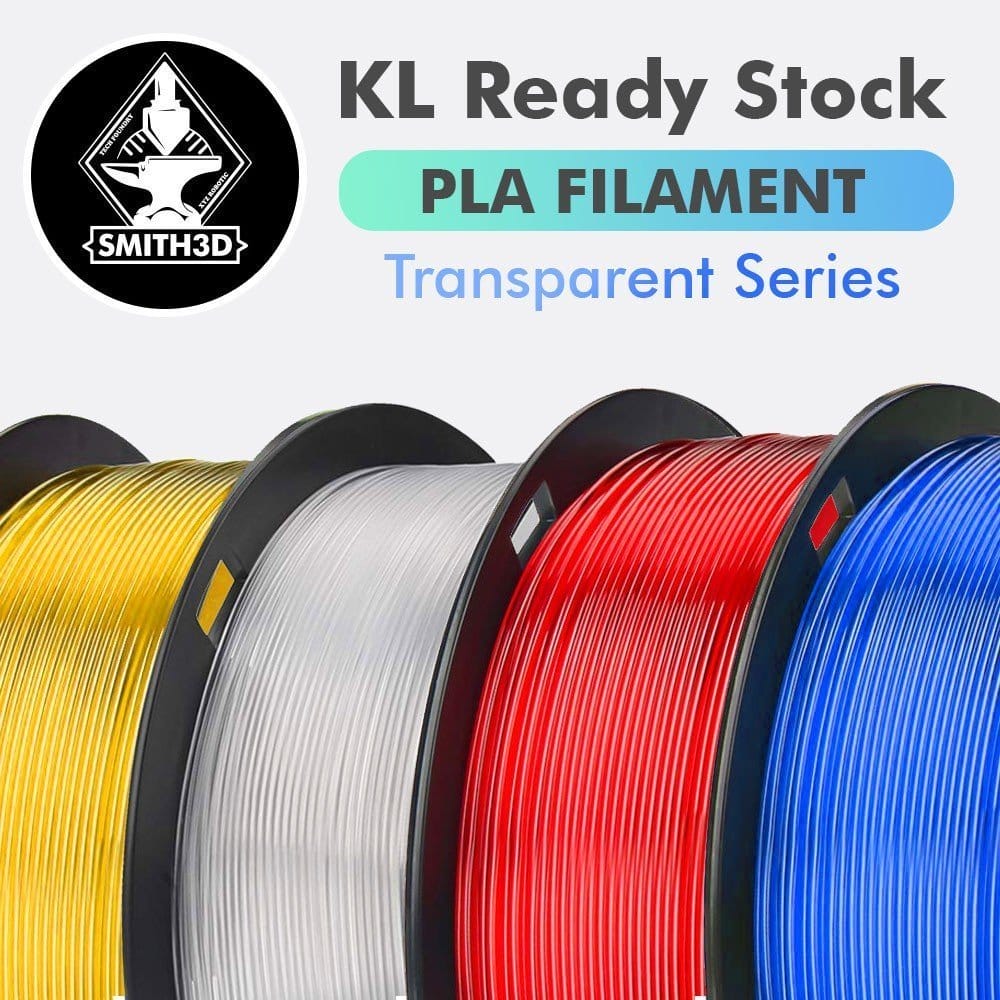 Transparent series has same printing setting as our Smith3d Pro PLA+ but due to the addictive added, PLA+ can only be milky therefore transparent series is without addictive. 
Color Changing Filament with Temperature. Color Changing Temperature: about 31°C.
Glows in the dark. Different color has different charging time, glow intensity and lasting time.
[New Arrival] ABS.
Less Warping, can use on Acetone!
TPU rubber based. Very flexible and elastic. Suitable for shoes etc. Shore A Hardness at 95. Tensile Strength 30 MPa.
PETG+ (New Arrival)
Less Glossy, Smooth Extrude, Faster printing speed, Less Stringing, Print like PLA!
Resin parameter
Hardness: 79 D
Viscosity(25℃): 552 mpa.s
Curing wavelength: 405 nm


EXCELLENT FLUIDITY & QUICK CURING: The UV resin can quickly penetrate the model
and cure it into a shape. Signifcantly reduce printing time with its excellent fluidity.
No Edge Curling – new glass bed, molds could stick on bed firmly without glue, avoiding the issue of print edges curling.
Made From best quality of  Natureworks Ingeo and compatible with all open source 3D printers.
With this professional
enclosure, customer will be able to enjoy printing with silence, reduce risk of health with
the filament fumes, able to print with ABS & Nylon material.